- You will be knowledgeable about the OKR goal system


- You will have defined an outcome focused goal using the OKR system


- You will have refined your OKR using the knowledge learned in the training


- You will know how to start using OKRs either personally or with your team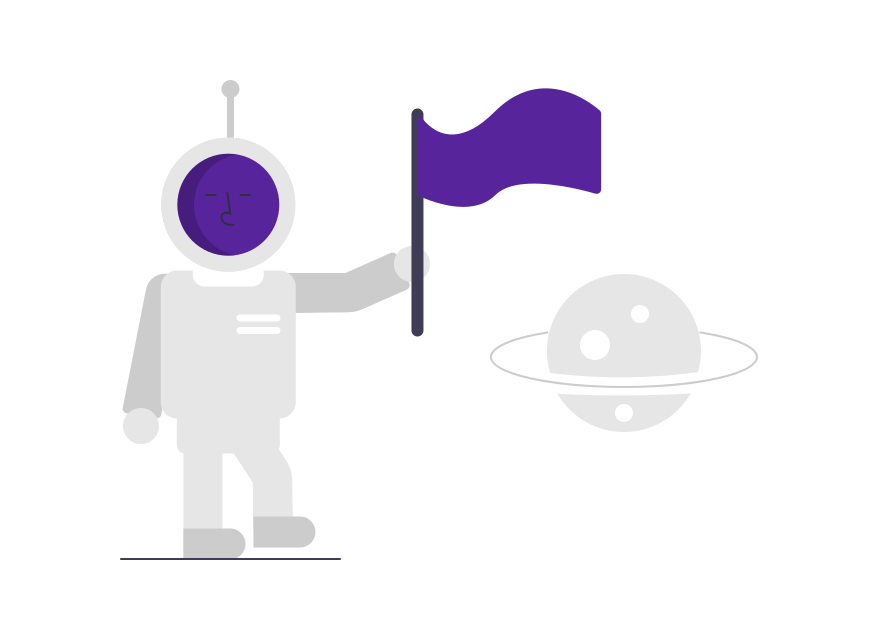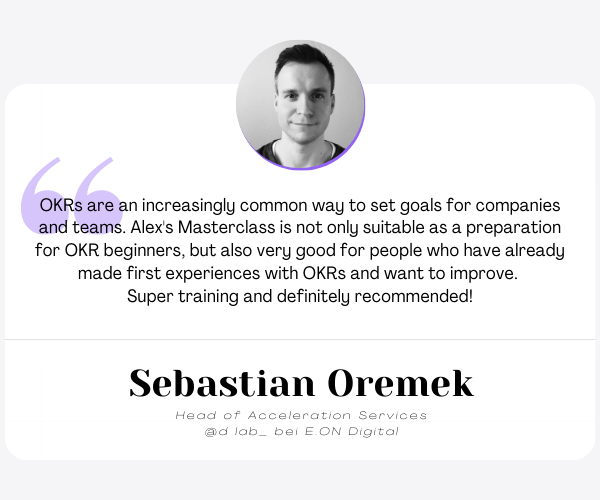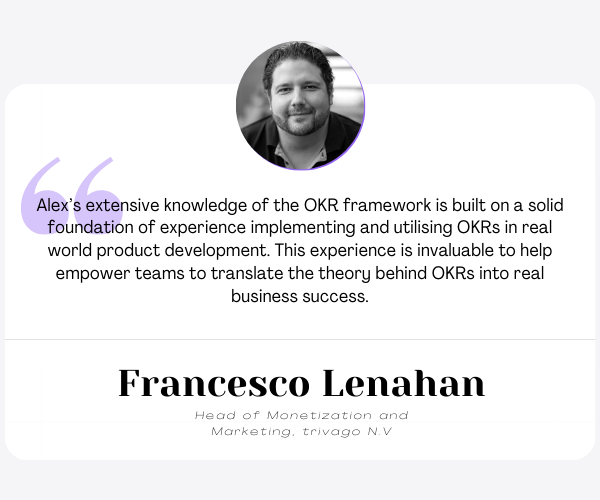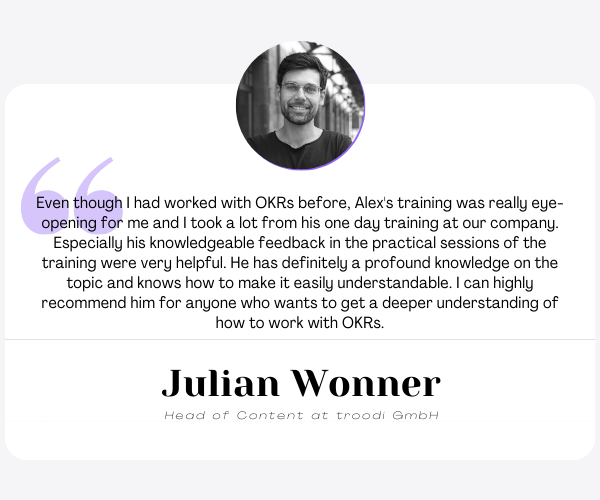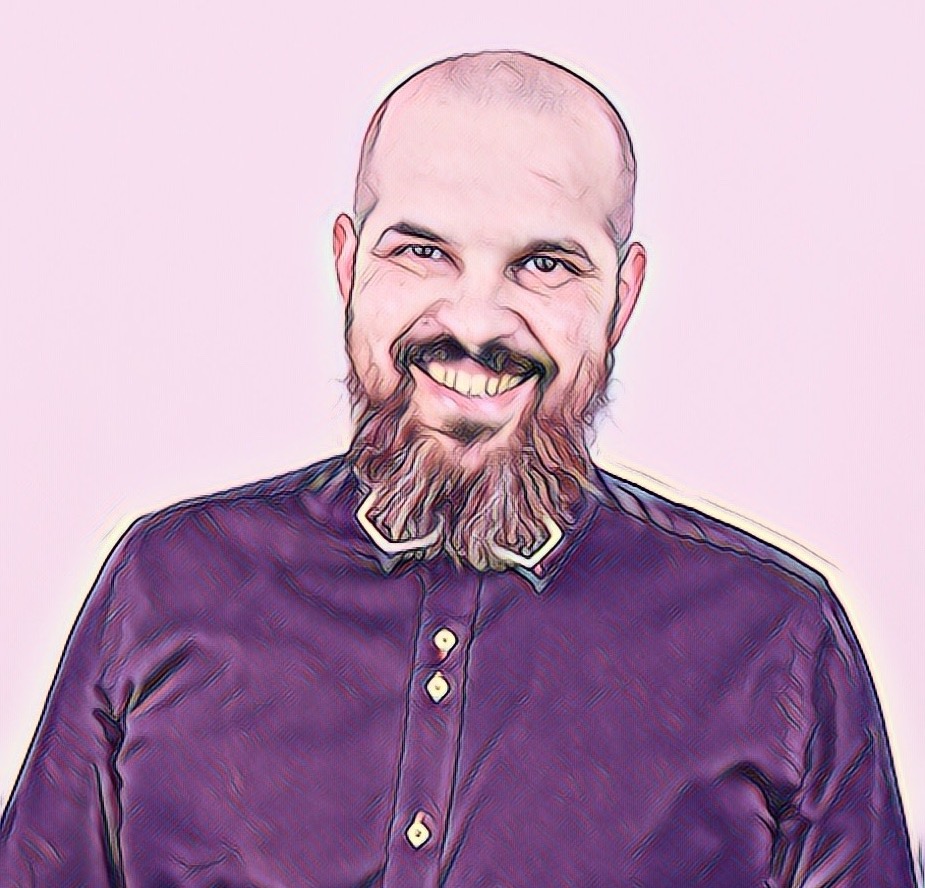 Learn with Alexandru Bleau
Alex is a seasoned product manager with over 8 years experience, currently working at trivago as Product Lead - Alternative Monetisation.
He has worked on or built advertising products, online services, mobile apps and games and physical, educational and travel products.
He's also had the chance to experience working at companies with 2, 20, 200 and over 1000 employees, trying out various ways of working, frameworks and tools while working onsite, distributed or fully remote with cross-functional teams.
As far as OKRs are concerned, he started working with them in 2016. Since then he has used the goal system with his teams and supported other teams and companies to successfully start using OKRs.
He likes bowties and wishes everyone a crazy day.